Providing complete electrical solutions for homes and buildings
01494 891111
mail@ageelectrical.co.uk
maintenance
Henley Home New Build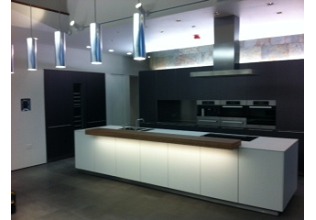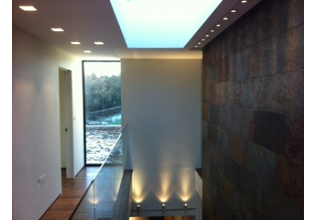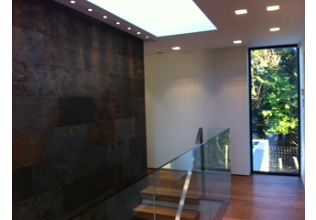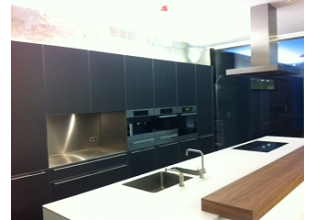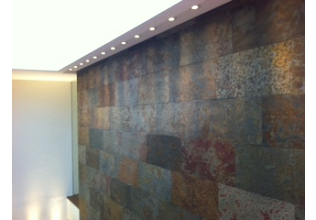 Projects & Case Studies »
The situation:

This modern family home is a 400m2 replacement property in the Chilterns. AGE were approached by RidgeTree Projects who along with the client were looking ideally at a specialist contractor who could offer the complete electrical install including home automation under one roof.
The client wanted to create a beautiful home where full control both remotely and locally was paramount. All elements including heating, blinds and security ideally would be integrated into one system.

Solution:
We recommended KNX. As an international open protocol the client would have extensive choice of accessories and finishes from over 200 manufactures, rather than being tied to one. We provided the complete electrical installation, all small power, and lighting, with over 5 kilometers of cable installed.

All systems; blinds, heating, lights, security and door access were integrated, and the client has full control from both ipads within the home and any web based device away from the home, enabling them to see the status quo of the home and also make any adjustments. For example turning up the heating just before returning from holiday, turning on some lights when coming home later than expected.

The client had a full lighting design completed and we installed and controlled over 400 lights. All lights were programmed to pre-set scenes in discussion with the client, controlled from ipads, itouches and room controllers throughout the home.
Next
Copyright © 2012 AGE Group. All rights reserved